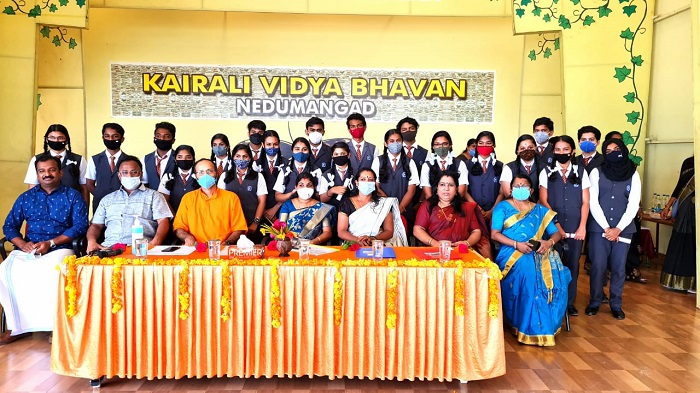 "The best preparation for tomorrow is doing your best today....."

These words were found true when our students proved their mettle with a 100% win in the AISSE 2020 and 22 of them becoming the Amrita Scholarship winners by scoring above 90%.The function of disbursing 'Amrita Scholarship' cheques each of Rs. 20,000 and appreciation letters to the scholarship recepients was held today with great zest with Smt.C.S. Sreeja – Chairperson, Nedumangad Municipality and Br.Viswanathamrita Chaithanya- Director Amrita IAS Academy as the guests of the day.
Amrita Scholarships help our students to fulfil their dreams. The function was also graced by Smt. Sandhya Sumesh – Ward Councilor, Sri. Manesh- PTA President, Sri. G.S. Sajikumar- Manager Amrita Kairali Vidya Bhavan and Principals Smt. Sindhu. S & Smt. Lekha. S. Kumari Theertha.P.S- School Topper, AISSE 2020 expressed gratitude to Amrita Kairali Vidya Bhavan family on behalf of the scholarship winners.The day culminated with the vote of thanks by our manager.